SOKOBLUE - The next Sokoban Generation!
If you like
Sokoban
, the famous box pushing game from Japan? GAMES 4 BRAINS' latest release "SOKOBLUE" is considered being one of the most playable box-pushing games around.
The

Team presents: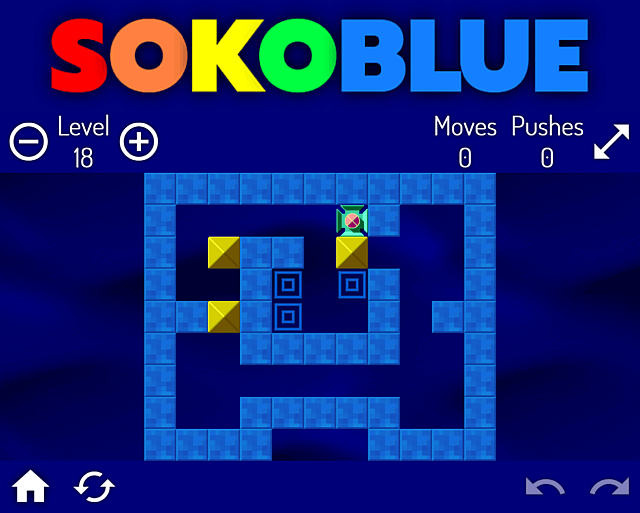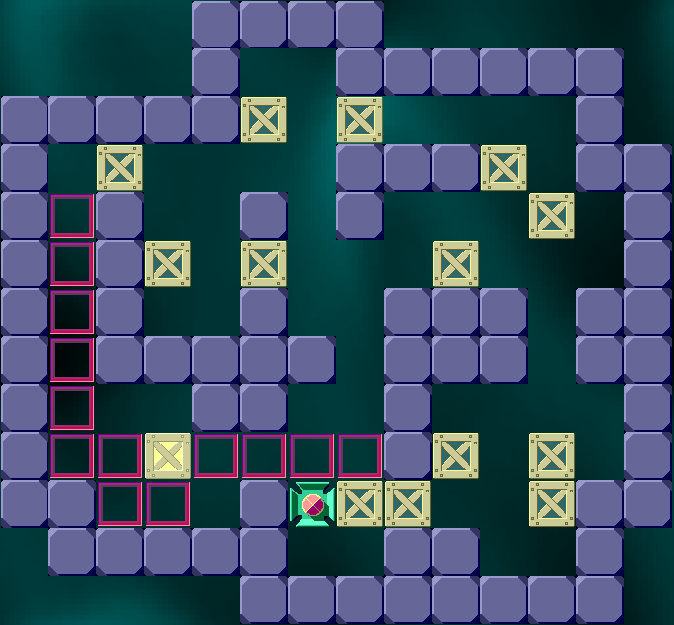 Have fun solving this cute SOKOBAN riddle!
Download monthly Sokoban-LEVELSET (1kb)
Unzip (!!!) the file to your SOKOFUN-directory!

Why not send an eMail, if you like the levels!
---
Test our favorite Sokoban versions online (Java applets)! Since Java is not supported any longer, these applets do work on older computers only.
Show your skills with SOKOBLUE java mastering 50 easy and 50 hard levels! Add your name to the Top 10 list for each level!
Try out 50 levels of SOKOLOR!
Click on the graphics below!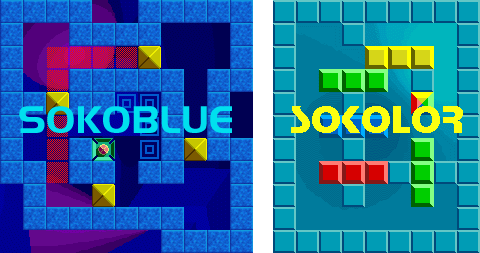 ---

is alive for more than 15 YEARS!.
Here is the full list of our official Sokoban-levelsets (100 exclusive stages each) since 1995:
SOKOWAHN (c)1995 - SOKOBLUE (c)1996 - SOKOPLAY (c)1997 - SOKOMAXX (c)1998 - SOKOTIME (c)1999 - SOKOIDEA (c)2000 - SOKOGOLD (c)2001 - SOKOCULT (c)2002 - SOKOLOVE (c)2003 - SOKOSTARS (c)2004 - SOKODREAM (c)2008
---
Sokoban - Beginner-Levels for free !
These 50 game screens were designed for those who get in touch with the Sokoban game idea for the first time. The stages are presented ordered by difficulty. If you are able to solve even the last screen #50, you are prepared to face the regular G4B levelsets!

Beginner levelset SOKOSTART
---
More Sokoban levels for free download can be found here!
---
Update your SOKOFUN-graphics for free
---